We'd like to introduce you to the team that makes OE&E Consulting what it is today
My name is Tony Agenmonmen.  I am the Managing Consultant of OE&E Consulting. I would like to tell you a little bit about myself before I tell you what we do at OE&E Consulting.
I was born in a little village in Uromi, Edo state Nigeria.  I had a good village life and I enjoyed every bit of it, before proceeding to secondary school.  I then went to Ahmadu Bello University in Zaria where I graduated with a B.Sc (Economics).  For the compulsory national youth service, I had the opportunity to teach Economics and mathematics in a rural community secondary school in Imo state. I believe I enjoyed the place quite well.  Somehow, I see myself today as an honorary citizen of the state.  After my national service, I had a cameo appearance at Lever Brothers Nigeria (now Unilever).  I worked in the planning department and left after only about four months to return to the university in quest of more knowledge.  Apart from graduating with an MBA with specialization in marketing, I had fun at the university of Benin.
In 1994, I found myself in Nigerian Breweries as a young marketing trainee.  I was a little bit restless like all young men of my age and time, thinking I would spend a few years and move on to some "greener pastures".  I was wrong. Before I knew it I had done 32.5 years in Nigerian Breweries. From that very young Brand Manager in 1994, I left in 2016 as the Senior Strategy Manager.  Even now, it just feels like yesterday to me.  In that long period I had the opportunity of learning from some really great professionals and also the privilege of leading some great teams that were responsible for some of Nigeria's great iconic brands.  Together with my various colleagues and teams, we launched and built great brands that remain household names in Nigeria.  The job at Nigerian Breweries also enabled me the opportunity of knowing a little bit of my world with the opportunity to attend many senior marketing programs in Cote d'ivore, India, United Kingdom, Belgium, France and Singapore.  Learning the cultural context of the various marketing environment was quite enriching.
In a unique marketing experience I was sent on international posting to Unilever Bangladesh in 1996.  To market food!  Transiting from marketing beer to marketing edible oil and tea in a completely strange cultural environment was at once challenging but most exciting.  The three years I spent there turned out in the end, too short!
Some have said I am a result driven person and a perfectionist.  I believe they are largely correct.  I have a proven track record of insistence on high standards. I believe even the best can be improved, because it is possible. I relate well with people and I am a great team player.
I have written a two hundred-page book, "Excellence Is Not By Luck" that captures the high points of my 32.5 years marketing career in Nigerian breweries.  Some reviewers have described the book as an invaluable read for marketing practitioner and those who want to understand marketing practice in Nigeria.
I am also an industry player and have served on the Council of the Advertisers Association of Nigeria.  I am currently the President and Chairman of Council of the National Institute of Marketing of Nigeria (NIMN), the umbrella chartered Institute responsible for the regulation and control of the marketing profession in Nigeria.
On leaving Nigerian Breweries, I struggled with a few ideas about what to do next.  In the end, the decision came out simple.  I had to remain in the area I know best, not because I am not adventurous, because of course I am.  I just needed to really bring my experience to bear on the marketing profession and management.  So in 2017, I founded OE&E Consulting.
At OE&E Consulting, we deliver unique and tailored solutions that drive business objectives and results.  We pride ourselves as marketing and management engineers.  When you have taken the decision to appoint us you are taking the decision to work with the very best in the industry.
In my personal capacity, I bring to the table over 34 years experience in the industry plus a formidable portfolio of work done by my partners.  They bring to the table the resources of companies that have delivered.  Therefore, when you appoint us, you are appointing the very best in the industry.
Yes, that is the way we are structured.  We cannot afford to have all the expertise we need to serve our clients in our office and pay them.  That would be simply too expensive for us.  Even if we could afford it, there is simply no way we could have all the expertise, at the right levels that we need to deliver excellent output for our clients under our roof.  If we were to attempt, it would be hugely expensive for our clients.
That does not mean that we are cheap.  We just like to do things differently, creatively and more efficiently.  We therefore run a model that has our office as a hub from which we can tap into the very best expertise available in the industry to handle any assignment that is given to us.  When therefore you appoint us, you are really appointing the very best of the industry.  In my personal capacity, I am bringing to the table over 34 years experience in the industry plus an outstanding and formidable portfolio of work done by our link partners.   The link partners bring to the table available to serve you, the resources of their companies that have delivered excellent outputs in their various areas of expertise.
Our Link Partners have been carefully selected as subject experts in their various fields who have been known to deliver outstanding performances.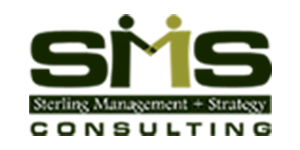 SMS is a contemporary and innovative Marketing and Social Research Consulting Firm, based in Lagos Nigeria with presence across all regions of the country and in some other African regions.  Its main aim is to make positive difference in the industry and contribute significantly to the Nigerian economy and the Social environment.
Its approach is the effective deployment of necessary skills, experiences and capabilities, in the most creative ways, to provide transformational solutions to key business & Social challenges as well as deliver insightful analytics for value based decisions.
SMS is strategically a Local Agency with International Perspective and Global Experience
Ralph Anusionwu is the Consulting Chief Operating Officer for SMS. He is the Principal Project Coordinator and lead consultant of the SMS work team. He has had over 2 decades of management consulting, marketing research as well as business development and project management experience.
Ralph worked with Nigerian Breweries for nearly ten years as the pioneer market research and intelligence manager and built that marketing unit to become a major plank in the company's commercial excellence and planning function.
Ralph also pioneered and developed the market research and insights functions of Cadbury to international pedigree, leading the department for 5 years with outstanding results.
Before the Cadbury and Nigerian Breweries experience, Ralph has had over 5 years of management and market research consulting experience, helping major companies gain significant market shares and advantages.
From 2008-2009, Ralph served as commercial strategy consultant for Guinness, guiding major repositioning of the Sales and Marketing team towards becoming more competitive and market-driven through the application of targeted and customized performance measuring tools as well as building the necessary skills set and attitudinal disposition for improved marketing productivity.
Ralph served as the founding Secretary General of the Nigerian Market Research Association.
With Academic training in Mathematics and Production Engineering, specializing in Operations Research coupled with extensive training in Marketing Research and Business Strategy, Ralph brings analytic and innovative thinking to the work program of SMS Consulting.
Gbolahan Olanrewaju Sogaolu
Gbolahan is a senior partner and CEO of Gofam Packaging Consulting Limited.  He is a Director at Packaging Technologies Limited, representing HB Fuller in Nigeria.
Gbolahan graduated from the university of Lagos with a B.Sc (Hon) degree in Microbiology in 1984.  He has had over 25 years working experience in the manufacturing industry.
He joined Nigeria Breweries Plc. (A Heineken operating company) in 1987 as a graduate trainee and soon became certified as a Brewer.  He rose through Shift Brewer, Brewer in Charge Training/Projects. Quality Control-Packaging and Technological Controller-Packaging.
He is a certified Heineken Packaging Materials Suppliers Auditor with auditing experience in Europe and Africa.  His expertise includes Brewing, Production Management, Technical Training of Production Personnel, Projects/Trial Execution, Packaging Materials Development, Packaging materials Quality Control and Packaging Operations Audit.  He has vast experience in development of bottle (Glass and PET), metals (Crown Corks, Cans) Labels, Cartons, Plastic wrappers and Pallets.
Gbola is a founding and current member of the Board of Trustees of the Institute of Packaging, Nigeria and a Fellow of the Institute of Brewing, UK.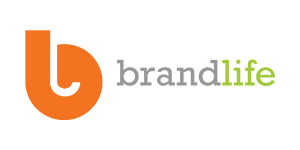 Brandlife is a marketing services agency that provides integrated solutions in the areas of brand activation, field marketing services, events, and channel management. It is a customer focused, well run and process driven company with footprints across West and East Africa. The Agency is well sort after by clients because of its value addition to their businesses as it always ensures ROI by making the right connections with the consumers.
It is a highly engaged company, creating big impact in the communities and countries that it operates in, and creating an environment that makes working in it fun and fulfilling for its employees.
Its client's value it for its flawless execution and quick turn-around time helped by its flexibility, nimbleness and end-to-end delivery with measurable result. Some of its current clients include the following; Nigerian Breweries Plc., GSK, Suntory, Promasidor, Dangote, HP and Intel amongst others.
Julius Agenmonmen, the Group CEO/Managing Director of Brandlife Limited is one of the best brains in Field Marketing and Brand Management in sub-Saharan Africa.
He holds a Bachelor's degree from the University of Benin, Nigeria and an Advanced Marketing Diploma from The Institute of Marketing Management, South Africa. He is an alumnus of the Stanford University Seed programme. He has over 20 years of Marketing and Customer Service Management experience at Unilever where he managed some of their best known brands: Lipton, Lux, Royco, Close-Up, Sunsilk etc.
Julius pioneered the Trade Marking function at Unilever Nigeria as Trade Marketing Manager in 1999. He has a wealth of knowledge in field marketing services, activation, brand and project management.
His international experience spans three different countries: the Netherlands, Zimbabwe and Ghana, where he worked in both customer and marketing functions. On leaving Unilever in 2007, he started Brandlife Limited, a company already well known for its innovative products and services.
He is a Fellow of the National Institute of Marketing of Nigeria and an Associate member of APCON.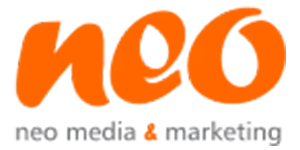 Neo Media & Marketing is a professional and service-driven marketing communications company based in Lagos, Nigeria offering the following services: public relations & corporate communications, advertising, brand experience and promotional gifts.
It has established a reputation as experts in the quality delivery of integrated communications services within approved schedules and budget. Its key strength lies in the depth of its professional knowledge and its reputation for delivering excellent professional services, and continues to distinguish itself in a very highly competitive business environment.
On March 21, 2013, Neo Media was ranked as one of the 50 fastest growing companies in Nigeria by the All world Network and Tony Elumelu Foundation. It values this award because it was coming after only four years of going into business. Its value proposition is to deliver the highest standards possible, and it always reviews the feedback from its clients, suppliers and team members for constant improvements and better results.
Through constant training and shared experiences, their staffs acquire the competencies needed to match its clients' special needs and interests with the assurance of a win-win partnership.
Mr. Ehi Braimah, the CEO, is a public relations and brand experience consultant who identified and developed a talent removed from his original background. From Government College, Ughelli, Mr Braimah proceeded to the University of Benin. After a university degree in Industrial Mathematics, Mr. Braimah committed himself to a career in journalism and marketing communications, and has acquired enormous experience in media relations, sports, entertainment & leisure marketing; event management and brand strategy.
Over the last 26 years, Mr. Braimah has consulted for a plethora of multinational organisations including Nigerian Breweries, Coca-Cola, Unilever, Cadbury, PZ, Promasidor and Cardinal Stone Partners amongst others. He commenced his career in 1988 with Complete Communications Group, a publishing company noted for Complete Football, Complete Sports and Climax, a general interest magazine. He served there variously as reporter, senior staff writer, general editor and editor until 1991.
He moved to take up appointment as Head of Media Relations and subsequently as General Manager of Ideas Communications Limited in 1991. He served until 1995 when he joined Whitewood Group where he was instrumental to the rapid growth and rising profile of the event marketing and management, media relations and brand development arm of the Group until he quit in March 1999.
By May 1999, Mr. Braimah co-founded TQA Communications Limited and served there as Executive Director until October 2008. Mr. Braimah is now the Chairman/CEO of Neo Media & Marketing, a company he founded in 2008, as well as Chairman/CEO of Adna Hotel in Lagos. He has been a member of the Nigerian Institute of Public Relations (NIPR) and the Nigerian Institute of Management (NIM) since 1993.
Mr. Braimah is the Chair of the Programmes Committee of the Nigerian American Chamber of Commerce (NACC) where he was honoured in 2013 with the Outstanding Enterprise Award. He is also a Trustee of the Experiential Marketers' Association of Nigeria (EXMAN) and Fellow of the National Institute of Marketing of Nigeria (NIMN) and member of the Events & Conference Committee.
In order to enhance his professional career, Mr Braimah earned an MBA from the University of Roehampton, London and he is the 2018-19 President of the Rotary Club of Lagos, District 9110. Mr Braimah is happily married with children.
Mr. Debo Adebayo, cpp, fnimn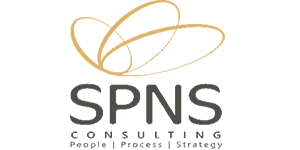 Debo Adebayo, is a Certified Process Professional (International Process & Performance Management Institute), and Member Business Process Management Institute (USA) is also an Accountant by training and a seasoned management consultant with years of experience in business Process Management Consulting, Corporate Strategy Development, Human Resources Management and Business Advisory Services for start-up, small, medium scale and evolving businesses. He is a business coach that believes that one must continue learning so as to be relevant. Based on this, Debo is always undergoing developmental trainings from time to time.
He has quantum experience in business management, financial advisory services and human resources management. The core of his expertise is on business growth, business process design and management. He consults for companies in the oil and gas sector, health sector, manufacturing sector, information sector etc.
Debo Adebayo speaks at business conferences and workshops and also writes for business publications. He is one of the top consultants at SPNS Consulting, a leading consulting firm in the areas of business process design, management and business growth/development. Debo is a member of various relevant professional bodies amongst them are; Nigeria Institutes of Management Consultant, Nigeria Institute of Training and Development, Institute of Debt and Portfolio Management.